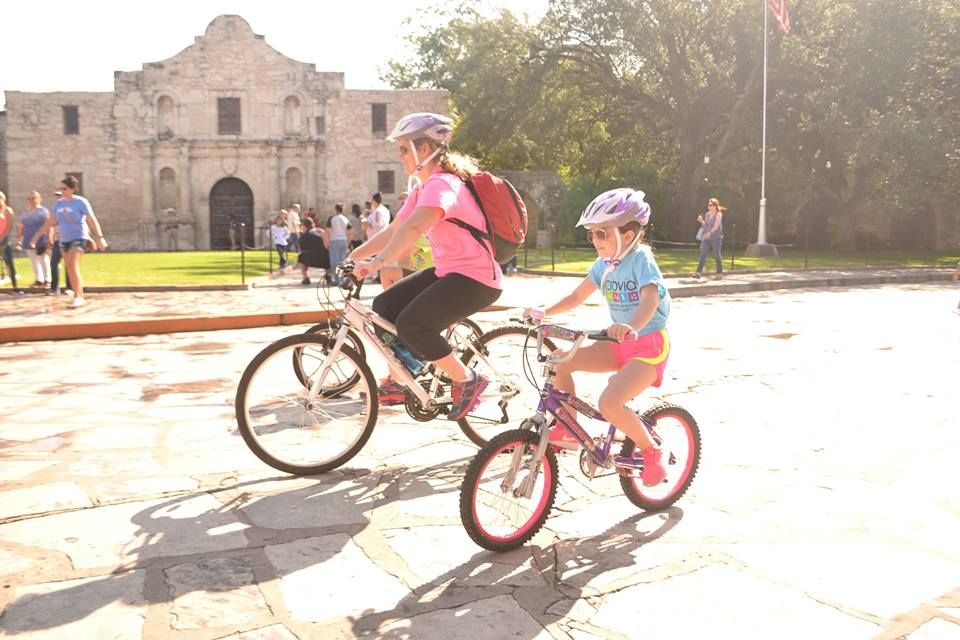 When is the last time you told someone, "Go play in the street?" Well, that time has come! Síclovía is a free, bi-annual event, organized by the YMCA of Greater San Antonio. Bikers, walkers, joggers, unicyclists, Pedi-egg drivers all come together to turn our city streets into a safe place for exercise and play. The family-friendly event encourages residents and visitors to get out, get active and explore their city through car-free streets. The Y accomplishes this by activating parks, businesses & community organizations to join in the fun. Síclovía volunteers support this effort by assisting over 60,000 visitors twice a year. The Y needs your help to make Síclovía a success! Our next event is Sunday, March 31 from 11am-3pm. Families, groups and employees are encouraged to volunteer together. Youth as young as 13 years may apply (proper adult supervision required). Volunteer Opportunities Include: Participant counters, surveyors, vendor helpers, intersection guides, and more!
231 E. Rhapsody San Antonio, TX 78216 USA
Síclovía volunteers perform a variety of key tasks essential to the success of the event. The majority of these roles are scheduled for event day, but opportunities are available prior to the day of the event as well. Volunteers play a vital role in supporting our staff team, attendees and vendors partners in a variety of roles. Shifts & roles are assigned but can be suited to fit your comfort level and skill set. Volunteer Opportunities Include: Participant counters, surveyors, vendor helpers, intersection guides, and more! Once you register, you can expect an email from the volunteer coordinator by mid September. Duties will be assigned the week of March 25. You will also receive instructions detailing when/ where to park, meet, and any training details pertaining to your duty. All volunteers will receive a goodie bag with snacks, a volunteer t-shirt, and a lunch voucher. On the day-of be sure to wear sunscreen, bring a water bottle, and bring a bike to get around if you want– but don't forget a helmet! Download the Síclovía app prior to the event for an easy way to access the event route! Questions? Email Síclovía Volunteer Coordinator, Hannah Bagg at hannahb@ymcasatx.org
Hannah Bagg Síclovía Volunteer Coordinator hannahb@ymcasatx.org (210) 386-7217
Upon arrival you will receive your FREE volunteer t-shirt, and a free goodie bag with snacks and a bottle of water. You will also receive an orientation regarding your specific volunteer duty before you are sent on your way! Wear sunscreen and don't forget a water bottle! Feel free to bring your bike to get around and enjoy the event- don't forget your helmet! All cyclists should wear helmets while actively riding. Participants who are walking, jogging, or traveling with young children should stay to the right of the street. Several Síclovía event partners will pass out free water bottles but it's important for participants to bring their own water and stay hydrated. Sidewalks are for designated for walking and standing only. Dogs are welcome but should be kept on a short leash. Almost anything on wheels, including bikes, roller blades and hoverboards are welcome. Síclovía observes a strict, no drone policy, per the San Antonio Police Department.
If you are unable to attend, please contact the Volunteer Coordinator within 48 hours of the event.
Community Great for 55+ Great for Groups Great for Kids Sports & Recreation